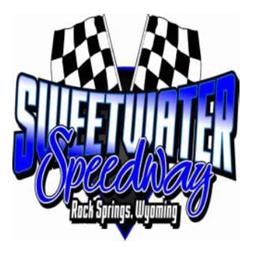 1/6/2022
Sweetwater Speedway
---
2021 Banquet Celebrated Champions
The 2021 racing season came to an end on September 4th. There hard fought points battles in many classes. In all there were 304 different drivers that raced at Sweetwater Speedway in 2021. These drivers raced in nine different classes and came from fifteen different states. Champions include:
-Regan Tafoya in the 24R out of Farmington New Mexico was the Champion in the IMCA Modified Division. Regan traveled roughly 1000 miles each event to compete with some of the best drivers in the west winning three features at the speedway this season.
-Dave Pitt in the 28 IMCA Northern Sport Mod from Rock Springs. Dave is also a large sponsor at the speedway with his companies Terry R. Pitt Construction, Pitt Stop Motorsports and Pitt Stop Signs and Graphix. Dave brought home one win this season along with seven top fives and 8 top tens.
-Ed Henderson in the 21H out of Draper Utah brought home the championship in the IMCA Stock Cars. This is his third consecutive Championship in this division.
-Rowdy Burns in the 04 out of Rock Springs brought home the Championship in the Cruisers. This is his second consecutive championship in the division.
-Carson Lehman out of Spring Creek Nevada brought home the Championship in the Advanced Go-Karts.
-Michael Piazza out of Green River brought home the Championship in the Intermediate Go-Karts.
-Michael Dever out of Rock Springs not only brought home the Championship in the Beginner Go-Karts, but was also the Rookie of the Year in his first season out in a Kart. Out of ten starts he had five wins this season.
The 2022 season is in the planning stages. More information coming soon.
---
Article Credit: Kara Beech
Article Media
Back to News