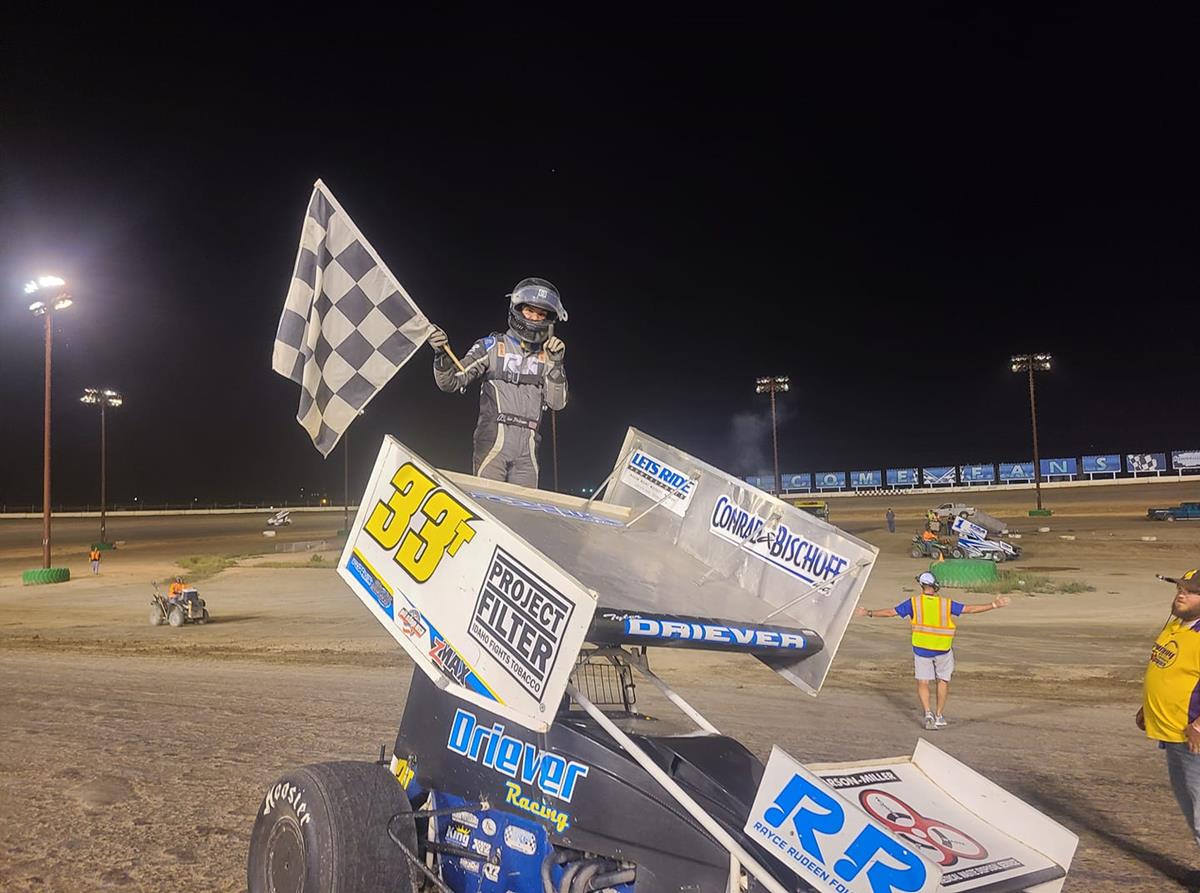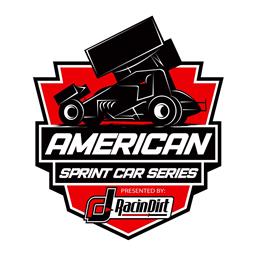 ---
Driever Delivers With ASCS Frontier At Sweetwater Speedway
(Image Credit: Andrew Kunas)
Bryan Hulbert – ROCK SPRINGS, Wyo. (August 14, 2021) Making his second trip to Victory Lane with the Brodix ASCS Frontier Region, Idaho's Tyler Driever topped Saturday night's action at Wyoming's Sweetwater Speedway.
Runner-up for the second time in as many nights, Logan Forler crossed second with Wyoming's Zac Taylor hard charging from 20th to third. Damon McCune and Kory Wermling made up the top five.
Colby Thornhill was sixth, with C.J. Thorne in seventh. Colorado's Michael Bingham crossed eighth with Shad Petersen, and Darren Smith completed the top ten.
The Brodix ASCS Frontier Region is back in Montana for their next rounds of competition at Gallatin Speedway on Friday, August 27, and Big Sky Speedway on Saturday, August 28.
The 2021 season is the 30th year of competition for the Lucas Oil American Sprint Car Series presented by the MAVTV Motorsports Network.
For other news, notes, and information on the American Sprint Car Series, from the National Tour to any of the Regional Tours that make up ASCS Nation in 2021, log onto http://www.ascsracing.com, follow on Facebook, on Instagram, and Twitter (@LucasOilASCS).
Race Results:
ASCS Frontier Region
Sweetwater Speedway (Rock Springs, Wy.)
Saturday, August 14, 2021
Car Count: 20
Heat 1: 1. 77-Damon McCune[3]; 2. 19-Colby Thornhill[7]; 3. 14X-CJ Throne[4]; 4. 88-Travis Reber[1]; 5. 34-Randy Whitman[5]; 6. (DNF) 38-Caleb Crowther[2]; 7. (DNF) 86-Zac Taylor[6]
Heat 2: 1. 33T-Tyler Driever[1]; 2. 9K-Kory Wermling[4]; 3. 81-Darren Smith[3]; 4. 00B-Michael Bingham[2]; 5. 56X-Mark Chisholm[6]; 6. 11-Heath Denney[5]; 7. 64Z-Preslie Thorne[7]
Heat 3: 1. 37-Trever Kirkland[1]; 2. 2L-Logan Forler[2]; 3. 1-Nick Haygood[3]; 4. 2-Shad Petersen[4]; 5. 2X-Mike Manwill[5]; 6. 14-Madison Crowther[6]
A Feature: 1. 33T-Tyler Driever[2]; 2. 2L-Logan Forler[7]; 3. 86-Zac Taylor[20]; 4. 77-Damon McCune[3]; 5. 9K-Kory Wermling[4]; 6. 19-Colby Thornhill[1]; 7. 14X-CJ Throne[6]; 8. 00B-Michael Bingham[9]; 9. 2-Shad Petersen[10]; 10. 81-Darren Smith[11]; 11. 11-Heath Denney[17]; 12. 2X-Mike Manwill[15]; 13. 64Z-Preslie Thorne[19]; 14. 34-Randy Whitman[14]; 15. 14-Madison Crowther[16]; 16. 56X-Mark Chisholm[12]; 17. 88-Travis Reber[13]; 18. 37-Trever Kirkland[5]; 19. 1-Nick Haygood[8]; 20. 38-Caleb Crowther[18]
---
Submitted By: Bryan Hulbert
Back to News