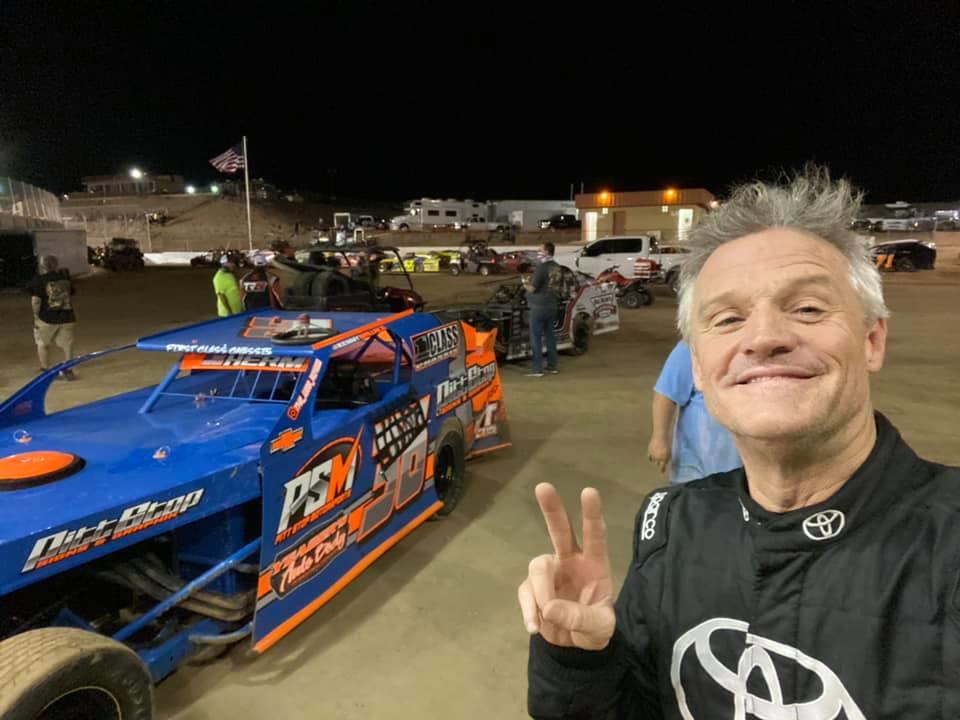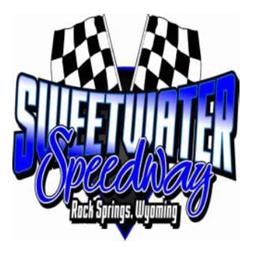 5/26/2021
Sweetwater Speedway
---
Rudy Yeager Memorial with NASCAR Driver Kenny Wallace will open the 2021 Racing Season
The Rudy Yeager Memorial will start the 2021 racing season at Sweetwater Speedway. Rudy was instrumental in racing in Sweetwater County and we are happy to acknowledge his contributions to the racing community. Former NASCAR driver Kenny Wallace will be racing Mike Petersilie's First Class Chassis IMCA Modified and John Pipe's Riverside Truck and Auto Recyclers Dwarf Car during the event. Justen Yeager, Owner of Yeager's Auto Body in Green River will be giving an extra $100 each night in each class to a random driver. He is excited to be able to give back to the racing community in honor of his father.
Kenny Wallace will be doing two meet and greets during his time in Rock Springs. On Friday, May 28th at 2pm he will be at Ron's Ace Rental and Ace Auto Repair for 30 minutes. Come and enjoy some treats from Rock Sprinkles Sweet Inspirations and meet Kenny Wallace. On Saturday, May 29th he will be at Pitt Stop Signs & Graphix and Pitt Stop Motorsports at 60 Signal Drive. Come and see all they have to offer while have some treats from Rock Sprinkles Sweet Inspirations. Tacos El Mago will also be onsite offering a great lunch for purchase.
Racing on Friday and Saturday will include IMCA Modifieds, IMCA Northern Sport Mods, IMCA Stock Cars, Dwarf Cars, Cruisers, Go-Karts and Mini Mods. The night will start off with at 6pm with the kids Go-Karts and Mini Mods making laps on the smaller track. At 7pm we will have our National Anthem on Friday sung by Samantha Daniel and Rieanne King on Saturday night. Then the big cars will hit the track to try and bring home the win. There are currently drivers from over seven different states registered for the event.
The first 22 kids each night will receive a candy filled water bottle from Johnny K and KREO Radio 93.5. All kids will also have an opportunity to win a bike - one girl and one boy each night, except for opening weekend we will TWO each night. A big THANK YOU goes out to Bill Adkins, or as we like to call him, THE FOOD DUDE, for helping arrange all the bike donations. All of the bikes have been donated by local businesses. A complete listing can be found on the Speedway's Facebook page.
Concessions during the event are available from The Food Dude, Ye Old Kettle Corn, The Snak Shak and Left Turn Eats. Coolers and outside food are not permitted in the grandstands. Beer will be available for purchase and with valid ID. There will be no exceptions made. So come prepared with your ID. There is also great swag from hats, t-shirts to hoodies. Tacos El Mago will have food in the pits for the drivers and pit crews.
The volunteer crew at Sweetwater Speedway is excited for this first event. They are thankful for all of the support from the community and sponsors that make racing happen. The grandstands open at 5:30pm each night. Hope to see you all there!
---
Article Credit: Kara Beech
Back to News