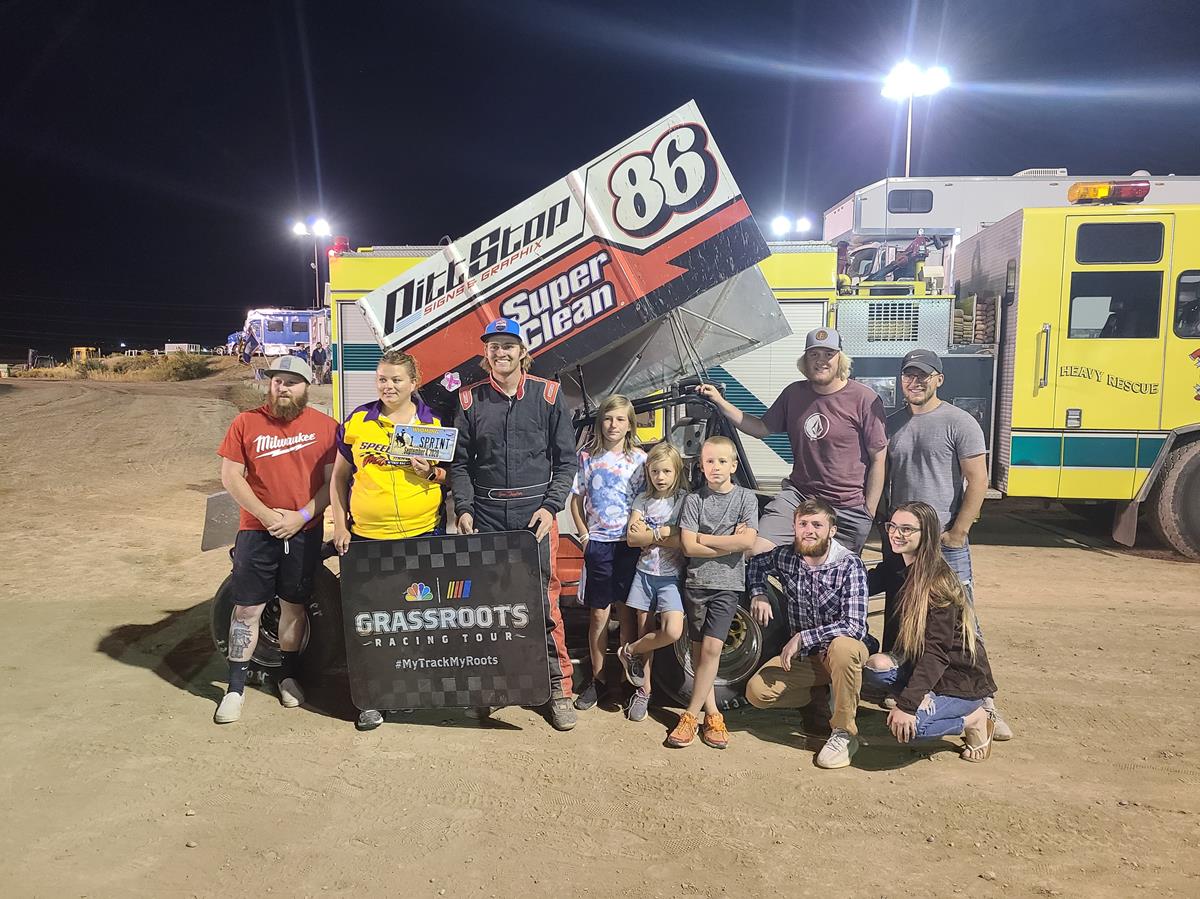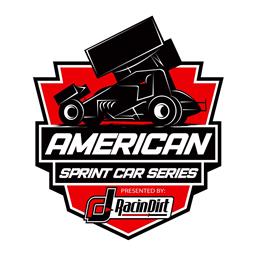 ---
Taylor Tops ASCS Frontier At Sweetwater Speedway
(Image Credit: Andrew Kunas)
Bryan Hulbert - ROCK SPRINGS, Wy. (September 4, 2020) Getting his first career victory with the Brodix ASCS Frontier Region on Friday, Zac Taylor defending his home turf at Sweetwater Speedway.
His third overall ASCS win, the first two being with the Elite North Non-WIng Series in Colorado, Taylor shot to the point from third and was chased to the finish by Montana's Jeremy McCune. Zach Merritt, Damon McCune, and Mindy McCune completed the top five.
Robert DeHaan, Caleb Crowther, Shad Petersen, Madison Crowther, Channing Filler, and Chauncey Filler made up the top ten.
The Brodix ASCS Frontier Region wraps up their season on Saturday, September 5 at Sweetwater Speedway.
For other news, notes, and information on the American Sprint Car Series, from the National Tour to any of the Regional Tours that make up ASCS Nation in 2020, log onto http://www.ascsracing.com, follow on Facebook, on Instagram, and Twitter (@LucasOilASCS).
Race Results:
ASCS Frontier Region
Sweetwater Speedway (Rock Springs, Wy.)
Friday, September 4, 2020
Heat 1 (8 Laps): 1. 86-Zac Taylor[2]; 2. 33-Robert DeHaan[4]; 3. 77-Damon McCune[5]; 4. 0J-Jeremy McCune[6]; 5. 65PC-Cj Throne[3]; 6. 14-Madison Crowther[1]
Heat 2 (8 Laps): 1. 74U-Chauncey Filler[5]; 2. 74-Zack Merritt[1]; 3. 77X-Shad Petersen[6]; 4. 38-Caleb Crowther[3]; 5. 5C-Channing Filler[2]; 6. 11-Mindy McCune[4]
A Feature (25 Laps): 1. 86-Zac Taylor[3]; 2. 0J-Jeremy McCune[8]; 3. 74-Zack Merritt[5]; 4. 77-Damon McCune[7]; 5. 11-Mindy McCune[10]; 6. 33-Robert DeHaan[1]; 7. 38-Caleb Crowther[6]; 8. 77X-Shad Petersen[4]; 9. 14-Madison Crowther[11]; 10. 5C-Channing Filler[9]; 11. 74U-Chauncey Filler[2]; 12. 65PC-Cj Throne[12]
---
Submitted By: Bryan Hulbert
Back to News