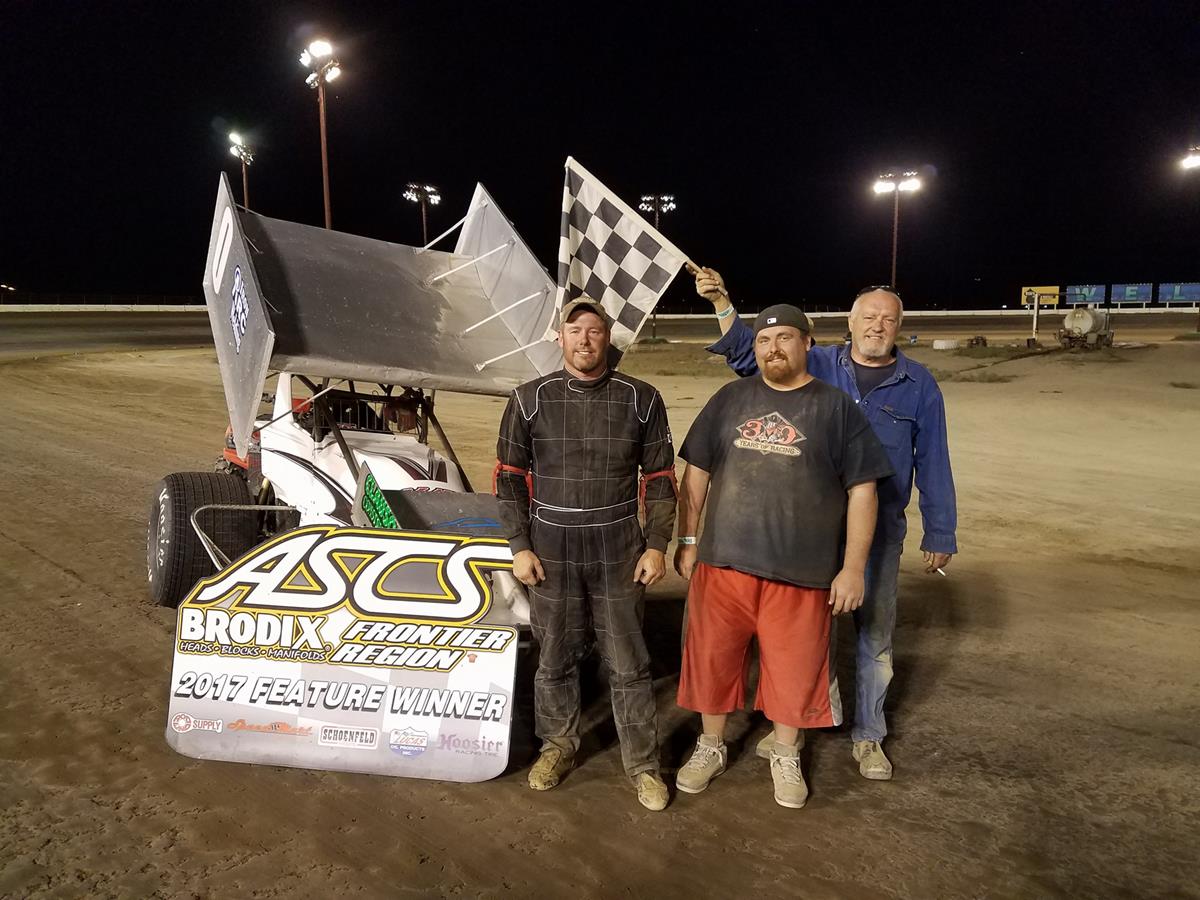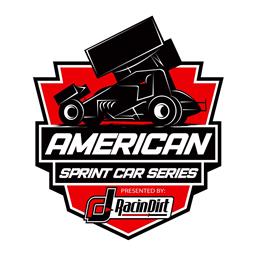 ---
Ned Powers Prevails With ASCS Frontier At Sweetwater Speedway
(Image Credit: Andrew Kunas)
ROCK SPRINGS, Wy. (August 19, 2017) It was a race to the very end with the Brodix ASCS Frontier Region to cap off the weekend at Sweetwater Speedway as South Dakota's Ned Powers collected his third victory of the 2017 season with white flag pass on Logan Forler for the win.
Starting to the right of the front row, Powers would gain the lead over Anthony Farnsworth to pace the first 12 revolutions. Surrendering the lead to the slide job from seventh starting Logan Forler, a late race caution would change the dynamic of the race as Powers worked the bottom of the Speedway. Finding rubber off the third and fourth turns, Powers gained control of the race on Lap 24.
Relegating Forler to second, the final podium step went to Colorado's Patrick Bourke with Anthony Farnsworth fourth and Lance Norick fifth.
From 15th, Utah's Chauncey Filler was sixth with Mindy McCord following from 16th to seventh. Jeremy McCune, who topped Friday's A-Main, was eighth with Willy Hernandez pulling to ninth from 17th. Shad Petersen rounded out the top-ten.
Up next, the Brodix ASCS Frontier Region will make their return to the Electric City Speedway for the Montana Round-up, happening September 1-3 in Great Falls, Mont. The event is co-sanctioned with the NSA Series and pays $1,500 to win each night.
For continued updates on the American Sprint Car Series, from the National Tour to any of the seven regional tours that make up the over 150 dates across the ASCS Nation in 2017, log onto http://www.ascsracing.com.
Race Results:
ASCS Frontier Region
Sweetwater Speedway – Rock Springs, Wy.
Saturday, August 19, 2017
Car Count: 22
Heat 1 (8 Laps): 1. 2L-Logan Forler, [1]; 2. 27DD-David Hoiness, [2]; 3. 86-Zac Taylor, [5]; 4. 24M-Rich Martin, [7]; 5. 2-Shad Peterson, [4]; 6. 1M-Willy Hernandez, [6]; 7. 88-Travis Reber, [3]; 8. (DNF) 19-Jalen Powers, [8]
Heat 2 (8 Laps): 1. 0-Ned Powers, [5]; 2. 0J-Jeremy McCune, [1]; 3. 14-Ben Holmberg, [3]; 4. 77-Damon McCune, [4]; 5. 33-Robert DeHaan, [7]; 6. 56-Butch Capshaw, [6]; 7. (DNF) 66-Lany Reber, [2]
Heat 3 (8 Laps): 1. 90-Lance Norick, [5]; 2. 10-Anthony Farnsworth, [2]; 3. 27B-Patrick Bourke, [6]; 4. 7-Mike Sires, [1]; 5. 11-Mindy McCord, [3]; 6. 74-Chauncey Filler, [7]; 7. 8-Randy Dolberg, [4]
A Feature (25 Laps): 1. 0-Ned Powers, [2]; 2. 2L-Logan Forler, [7]; 3. 27B-Patrick Bourke, [8]; 4. 10-Anthony Farnsworth, [1]; 5. 90-Lance Norick, [3]; 6. 74-Chauncey Filler, [15]; 7. 11-Mindy McCord, [16]; 8. 0J-Jeremy McCune, [9]; 9. 1M-Willy Hernandez, [17]; 10. 2-Shad Peterson, [14]; 11. 14-Ben Holmberg, [10]; 12. 8-Randy Dolberg, [19]; 13. 33-Robert DeHaan, [11]; 14. 7-Mike Sires, [13]; 15. 19-Jalen Powers, [21]; 16. (DNF) 24M-Rich Martin, [4]; 17. (DNF) 66-Lany Reber, [22]; 18. (DNF) 88-Travis Reber, [20]; 19. (DNF) 27DD-David Hoiness, [5]; 20. (DNF) 56-Butch Capshaw, [18]; 21. (DNF) 77-Damon McCune, [12]; 22. (DNF) 86-Zac Taylor, [6]
---
Submitted By: Bryan Hulbert
Back to News